Established 2009
Open since 2009, Blue Lotus offers premier piercing & jewellery services, from leading industry professionals. As well as being home to the largest selection of fine body jewellery in the North.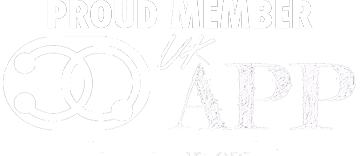 PROFESSIONAL PIERCING SERVICES & QUALITY BODY JEWELLERY
Established in 2009, Blue Lotus Piercing has been offering professional piercing services for over 11 years. Our senior piercer began in 1999 offering over 21 years of experience. Assuredly selling only the highest-quality jewelry at both our studio and online store.
Brand new web store
Working from home is not easy as a body piercer but we do have so much wonderful jewellery and we know you are itching to modify your piercings at home.
We have a full kit that arrives with each order – picture and written instructions on how to change your jewellery, cleaning and lubrication. Plus comprehensive details on what you have purchased.
Our Services
All of our procedures, treatments and the suppliers we work with are tried and trusted.  We operate excellent independently audited facilities which are heavily regulated either by the  local EHO and the UKAPP and our procedures are carried out in our fully registered studios.   We maintain extremely high standards of training which ensure we offer the best quality of professionalism and care throughout your journey with us.
Our aftercare policy is in place to ensure our clients receive the best care following their piercing.
A Perfect Fit
There is no 'one size fits all' we are all unique. We specialise in fitting your jewellery perfectly to your individual anatomy.
Unique concepts
Piercings help us retain our individuality, we can help you with custom ear curation and projects.
Forward Fashion
Proud to provide you with the world's leading manufacturers of body jewellery. Our stock is constantly being renewed and updated.