We would never want to unduly put you off a new piercing, we do however want to ensure you are making an informed decision and have allowed for the healing process in your lifestyle.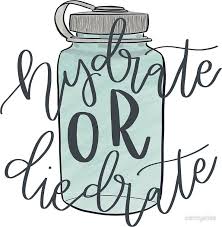 Inorder for your piercing to heal well you need to take care of yourself. For fear of sounding like your parents:
BEFORE
Drink plenty of water and sleep well.
Avoid drugs and alcohol on the lead up to your new piercing and in the initial healing process.
Don't get pierced if you are poorly, you wont heal well, it may hurt more and you may spread your illness.
If you have medical conditions which requires a doctor's note before being pierced, or suspect so: please call the studio ahead of time to verify whether your condition requires a GP's authorization. If it turns out to be necessary, you'll have come into the studio beforehand to obtain a form and have your doctor sign before coming for your appointment.
If you are on any regular medications, you might consider asking your doctor ahead of time.
Check to ensure you have your ID, driver's license, or passport. If you're not sure if the identification you have is acceptable, you can always read more about it in our I.D policies.
Consider any holidays you have planned in the initial healing time, you may wish to postpone till you return.
It may not be possible to wear makeup or headphones during your initial healing.
Not every piercing can be offered to every person, if we feel your anatomy isn't suitable for the piercing you requested we will carefully explain your alternative options.
How the piercing looks on you may be different to how it looks on another person due to having different anatomy.
Be prepared to ask any question, the only silly question is the one you didn't ask.
Leave your kids at home, push chairs don't safely fit down our narrow stone stairwell. Also you are our priority, our care is aimed at making your experience as pleasant and as comfortable as possible.
Read our

aftercare

if you are unsure about whether or not you can currently care for your new piercing.
DURING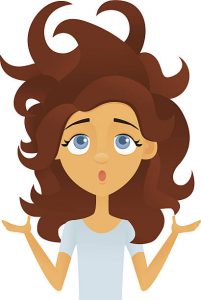 Please prepare to have your hair tied or clip it back ready.
Makeup may be removed from around the site to be pierced, it's important not to reply until your piercer has seen you at your check up.
Eat something before calling in. a good healthy balanced meal will put you in the best place to feel well.
The area around your new piercing might be difficult to shave for awhile after it's been pierced. It might be helpful to ensure its clean shaven beforehand.
During and after being pierced, its important to wear comfortable clothes with no seams or hem lines pushing against the piercing site.
It might seem to go without saying, but please make sure you shower or bathe beforehand, particularly if you're doing any piercings below the belt. Also, if you're preparing for an oral piercing don't forget to brush your teeth too please.
We will not pierce anyone under the influence. It's actually illegal. Even the smell of one beer could get you turned away.
AFTER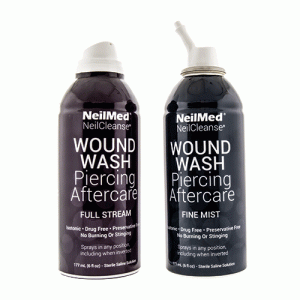 You will be given both verbal and written aftercare to follow closely.
Consider investing in our aftercare solution, homemade aftercare is adequate for many but relies heavily on consistency and your own effort. Our sterile solution

NeilMed

wound wash is safer, portable and convenient. At only £7 very affordable.
We request that you attend a check-up appointment to ensure your piercing is healing well and assist in any jewellery changes necessary.
Don't be afraid to call back at anytime if you are experiencing difficulty, we all experience the odd hiccup and its nothing we haven't seen before.